Turbo: F.A.S.T. is an television series. It acts as a sequel to the film, Turbo. It first aired on December 24, 2013 and last aired on February 5, 2016 on the Netflix streaming service, and continues to air as a Netflix exclusive. It is notable as being the very first Netflix Original Series for children.[1] It's theme song is a modified version of "That Snail Is Fast".
Premise
Theo travels the world with his tricked-out racing crew, the Fast Action Racing/Stunt Team (or F.A.R/S.T.), as they master stunts and take on villains in their path.[1]
Summary
FAST (Fast Action Stunt Team) formerly FART (Fast Action Racing Team) is the premise to Turbo's newly formed race crew who race for the top spot, as well as pulling off amazing stunts to dominate their adversaries. It is comprised of Turbo, Whiplash, Burn, Skidmark, Smoove Move, White Shadow, and Chet.
Turbo FAST picks up after Turbo returns from a tour to see the new Starlight City - renamed Turbo Town - Tito and the snails built.
Chet, Turbo's older brother, and his other friends throw him a homecoming race, which Turbo quickly learns isn't like anything he faced before. Only through stunts and crazy racing will he be able to keep up.
Being challenged by Tiger Beetle, Hardcase, Turbo becomes adept to stunt racing, and he and the FAST crew soon become idols of Starlight City (Turbo Twon). 
Now the FAST Crew must defend their title and their home as they race and pull stunts all over the world. Facing off against the most diabolical villains, other stunt racers, and many more throughout the animal and bug kingdom.
Characters
Main Characters
Turbo voiced by Reid Scott
Chet voiced by Eric Bauza
Whiplash voiced by John Eric Bentley
Burn voiced by Grey DeLisle
White Shadow voiced by Michael Patrick Bell
Skidmark voiced by Amir Talai
Smoove Move voiced by Phil LaMarr
Tito voiced by Amir Talai
Other Characters
Mel Shellman voiced by Daran Norris
Hardcase voiced by Diedrich Bader
Deuce voiced by Grey DeLisle
Breakneck voiced by Mark Hamil
Ace Gecko voiced by Jeff Bennett
Brahdi voiced by Jeff Bennett
Warlarva voiced by Mark Hamill
Jimmy Delaware
Dean Cuizeen voiced by Jess Harnell
List of episodes
For the list of episodes see, List of Turbo: F.A.S.T. Episodes.
Trivia
"Those snails are fast," and "That snail is fast," is heard throughout the series as a bit of a running gag.
A 3-disc DVD of the 1st season of Turbo F.A.S.T is currently slated for a release in June 2, 2015[1].
Gallery
Screenshots
Theme Song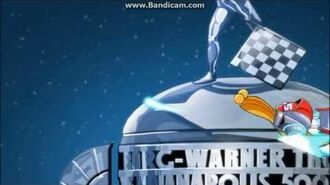 Sneak Peek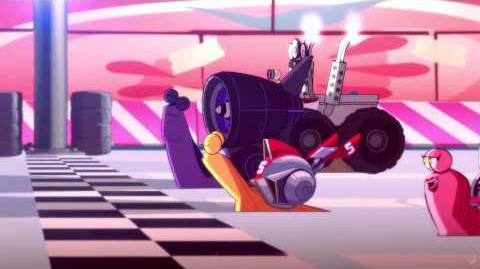 References
[1]
Cite error: <ref> tags exist, but no <references/> tag was found
Ad blocker interference detected!
Wikia is a free-to-use site that makes money from advertising. We have a modified experience for viewers using ad blockers

Wikia is not accessible if you've made further modifications. Remove the custom ad blocker rule(s) and the page will load as expected.