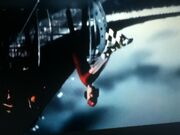 These are other characters in the Turbo Movie
Flagman
He is in charge of the signal flags.At lap 200,after the crash,he should have raised his red flag,stopping the Race
Gange's Pit Crew
Gange's pit crew are incharge of changing his Car tires and gasoline.Also telling him about Turbo.Near the end of the Race.The Crew cheif yells "Geep,what are you doing"when Gange swervers in the marbles.
CEO
He is the announcer of the Indy500 race.
Track Announcer's
They are the ones that make up the news about the race.
Pace Car
It is the car that leads the other race cars during the race.It was seen 2 times.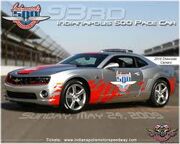 Booth
They are seen briefly in charge of scorting Tito off the Building and and another is in charge for Entering drivers into the race.
Ad blocker interference detected!
Wikia is a free-to-use site that makes money from advertising. We have a modified experience for viewers using ad blockers

Wikia is not accessible if you've made further modifications. Remove the custom ad blocker rule(s) and the page will load as expected.